Things To Do Around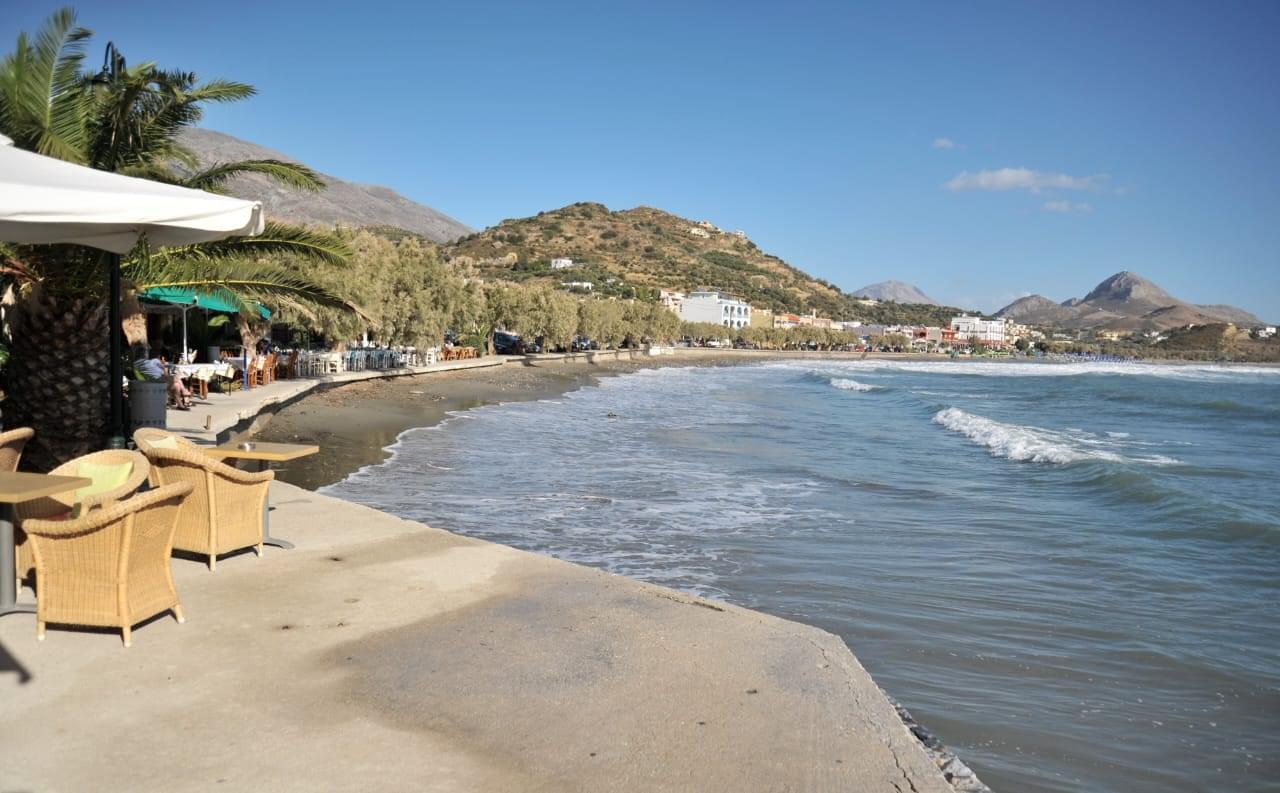 Plakias
Plakias was create it as a village in the first half of the 20th ​‌ century from fishermen coming from the nearby villages of Sellia and Mirthios. Starting with a very slow beggining numbered very few people, now plakias and the suroundings amount approximately 1000 residents and thousends of visitors.
In the small town of Plakias you can find literally everything. Pharmacies, doctors, supermarkets, butchers, fish market, fresh vegetables, dozens of restaurants and cafes, bars and of course all sort of activities like water sports, horse and donkey riding scuba diving , excursions, boat trips etc.
Preveli Monastery
Preveli Monastery is located about 8 kilometers from Plakias and 11 kilometers from Metatulia villas. It consists of two separate monasteries located 2 km away, the Kato Monastery of Prodromos and the Piso Monastery of the Theologos.
The first monastery that the visitor encounters is the Kato Moni which is dedicated to St. John the Baptist and is ruined. It is a building from the 10th-11th century, which formerly was used almost all year, but later abandoned as destroyed and looted repeatedly.
The Piso Monastery, which is dedicated to St. John the Theologian, functions normally as a male monastery and accepts visitors. It is a 16th-century building built on a hill with a unique view of the sea.
The monastery has a museum with relics and pictures from various convents and churches of the monastery, separating the Holy Cross in which contained a piece of the Holy Wood.
Beaches
Metatulia Villas are located in a very privileged position next to the most famous beaches of south Crete. The popular Souda beach is just 1 km away. On the east of the property, in less than 3 km are located the famous Plakias, Damnoni, Ammoudi, Schinaria and Preveli palm beach.
In the west of the property you can explore the near Rodakino, Frangokastello and Chora Sfakion beaches.
Gorges
The access to the fertile Plakias area is through two very wild and magnificent gorges, Kotsifou and Kourtaliotis.
Kotsifou gorge, starts from Kanevos village and ends in Plakias. The total length of the gorge is 1800 meters. Walking in the fresh water you can find churches, old bridges and ruins of traditional water mills.
Kourtaliotis gorge is 3 km long and ends in the magical lake of Preveli with the famous palm tree forest. The rocky slopes of the gorge are full caves vegetation and wild life.